NEW

Products & SPEcial deals
Cummins

03-05 5.9 Cummins Billet Aluminum Valve Cover

If you are looking to dress up your 2003-2005 5.9 Cummins this is the first piece of the puzzle! Remove the cheap plastic valve cover / CCV filter and replace it with this sweet billet aluminum piece. It includes a billet oil fill cap and baffled CCV canister with AN type fittings along with braided stainless lines.
By removing the factory CCV filter you no longer need to purchase expensive filters when they get plugged and it also keeps crankcase pressures in check at high RPMs.
All parts including the oil fill cap are manufactured from solid 6061 T6 billet aluminum. Valve cover includes all stainless hardware and sealing surfaces are sealed with O-ring seals. The cover comes with a machined finish and is available polished.

THIS COVER WILL ONLY WORK WITH 2003-2005 5.9 CUMMINS. ALL 2006-2007.5 CUMMINS USE THE SAME COVER AS A 6.7 CUMMINS
Fuel Systems

Fuel Line Quick-Connect Plug

When installing a bottom sump with your AirDog or Fass Pump most trucks end up with an open fuel supply and or return line. Our 1/2″, 3/8″ or 5/16″ aluminum plug will cap off these lines with ease, to keep fuel from seeping out of them and dirt from getting into your fuel tank. You no longer have to mess around trying to figure out how you're going to plug off these lines. Simply clip our Quick-Connect plug into that open factory fuel line and you're ready to hit the pavement!

UPS SHIPPING
Most orders ship same day

Payment Options
We accept most major credit cards

PayPal Credit
We accept PayPal Credit

Get Discounts
We have discounts available
Fuel Systems

Bottom Sump w/ Integrated Return

Our Billet Aluminum Bottom Sump with Integrated Fuel Return System completely eliminates the need to run the return of your aftermarket fuel pump to the top of the tank or cut into the fuel filler neck, therefore cutting install time tremendously!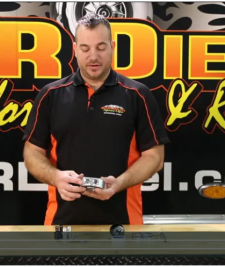 July 20, 2019
Uncategorized
Learn more about our Innovative Fuel Sump System and why so many have [...]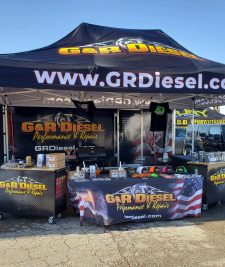 July 19, 2019
About G&R Diesl
We are one of the nation's leading performance diesel parts [...]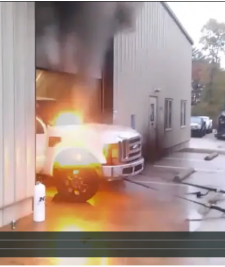 June 2, 2016
About G&R Diesl
We all love a good fire! Watch things light up at Dyno Day 2018! Wow! [...]