Cummins

2010-2018 6.7 Cummins CAT Fuel Filter Conversion Kit

Our 6.7 Cummins Fuel Filter Conversion includes a large list of features to set it apart from the pack! The billet aluminum filter head bolts directly into the same place as the factory filter and features return ports to connect the factory hard return lines for a clean install.

Cummins

2019-2020 6.7 Cummins CAT Fuel Filter Conversion Kit

Our 6.7 Cummins Fuel Filter Conversion includes a large list of features to set it apart from the pack! The billet aluminum filter head bolts directly into the same place as the factory filter and features return ports to connect the factory hard return lines for a clean install.

Powerstroke

6.0 Powerstroke S300 Install Kit

Complete T4 turbo mounting kit with stainless up-pipes to eliminate that nagging factory VNT charger. This kit is perfect to add power and reliability to your 6.0 Powerstroke.

Powerstroke

6.0 S400 Billet Turbo Pedestal

Complete T4 turbo mounting kit to eliminate that nagging factory VNT charger. Our billet 6.0 Powerstroke turbo pedestal is available for both S300 and S400 applications. The S400 variation is 1″ taller for the larger compressor housing to clear the intake manifold. Most companies sell a "spacer" to do this however we have a purpose-built pedestal to properly fit the larger turbo. Our kit comes complete with all mounting hardware and billet aluminum turbo pedestal. Our billet pedestal is also available with stainless up-pipes and 4″ aluminum intake tube & filter. There are plenty of options available to customize this kit to your truck!

Our newly designed billet aluminum turbo pedestal is the best pedestal on the market. We designed it to function properly, install easier than any other pedestal and look great!

Cummins

6.7 Cummins Grid Heater Delete

When more airflow is needed on your 6.7 liter Cummins, this is one of the first parts to consider. With 30+ percent more airflow than stock, this is sure to increase HP, lower EGT's and efficiency. Unlike most of our competitors' parts, we have incorporated the fuel rail risers into the intake plate just like the factory part. Comes with new gasket kit. Direct replacement for 2007.5- 2012 Cummins. 2013 and up may need to extend the wiring for IAT sensor. For pickups ONLY, will not fit cab chassis unless provisions are made for MAP sensor.

Fuel Systems

Bottom Sump w/ Integrated Return

Our Billet Aluminum Bottom Sump with Integrated Fuel Return System completely eliminates the need to run the return of your aftermarket fuel pump to the top of the tank or cut into the fuel filler neck, therefore cutting install time tremendously!

Regular Price

$

199.00On sale price

$

169.00

-

Add to cart

UPS SHIPPING
Most orders ship same day

Payment Options
We accept most major credit cards

PayPal Credit
We accept PayPal Credit

Get Discounts
We have discounts available
Fuel Systems

Bottom Sump w/ Integrated Return

Our Billet Aluminum Bottom Sump with Integrated Fuel Return System completely eliminates the need to run the return of your aftermarket fuel pump to the top of the tank or cut into the fuel filler neck, therefore cutting install time tremendously!

Regular Price

$

199.00On sale price

$

169.00

-

Add to cart

Cummins

6.7 Cummins Grid Heater Delete

When more airflow is needed on your 6.7 liter Cummins, this is one of the first parts to consider. With 30+ percent more airflow than stock, this is sure to increase HP, lower EGT's and efficiency. Unlike most of our competitors' parts, we have incorporated the fuel rail risers into the intake plate just like the factory part. Comes with new gasket kit. Direct replacement for 2007.5- 2012 Cummins. 2013 and up may need to extend the wiring for IAT sensor. For pickups ONLY, will not fit cab chassis unless provisions are made for MAP sensor.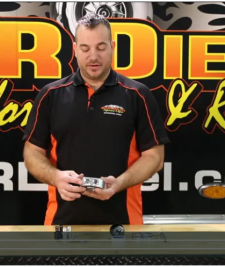 July 20, 2019
Uncategorized
Learn more about our Innovative Fuel Sump System and why so many have [...]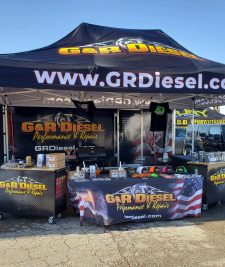 July 19, 2019
About G&R Diesl
We are one of the nation's leading performance diesel parts [...]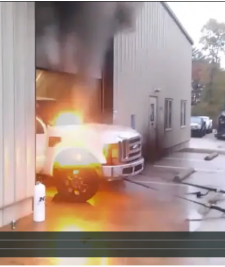 June 2, 2016
About G&R Diesl
We all love a good fire! Watch things light up at Dyno Day 2018! Wow! [...]